Speed ranges between 1-10km/h, suitable for walking and running in different exercise intensities to meet your different workout needs.
Ultra-simple controls, just remote control or press the on/off button to start or end your sports journey.
The treadmill measures at 122 cm x 49 cm x 14 cm, and the max. weight capacity is up to 110 kg.
The treadmill equipped with 5-layer non-slip running belt has excellent shock absorption ability, which can effectively reduce the impact of vibration, thus protecting your knees, joints, and ankles.
With a powerful 1.5 HP motor inside the treadmill offers a speed of up to 10km/h. However, it will not bring too much noise to your workout environment, allowing you to enjoy a comfortable exercise process.
Open Up Your Fitness Fun
Convenient For Home/Office Use

Safety Key & LCD Screen: The Home Fitness Code upgraded safety key treadmill design frees you from the worries of storage and fast speed. Combined with a LCD display, it is easy to monitor your exercise data of Time, Speed, Distance, and Calories burned.
Main Features:
 Lightweight: Only weighs 24kg and has 2 built-in wheels, which will help you transport it easily.
 Easy to move and fold up for storeage: Simply place the treadmill on your desk or under the sofa at home, start exercising anytime, anywhere.
 Easy to assemble: After unboxing, just need to screw two knobs to fix the handrail and can use the treadmill.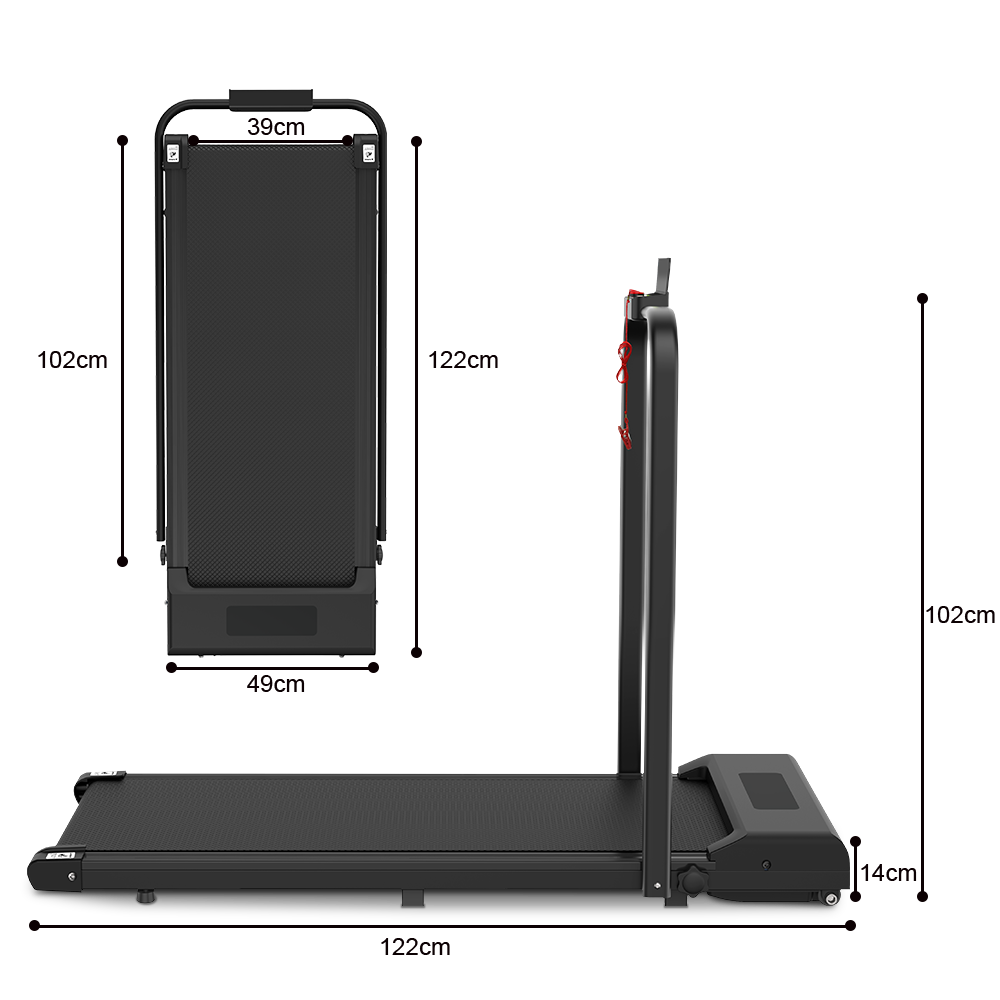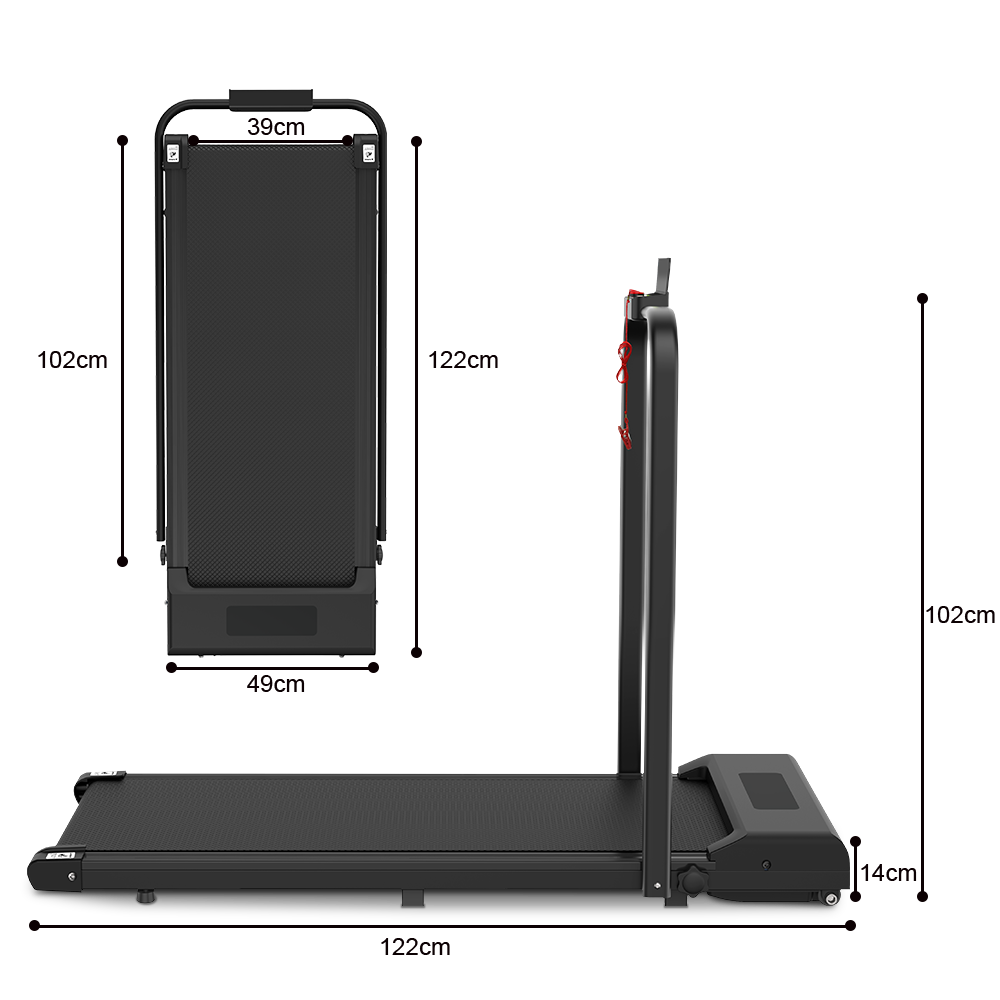 Our Product Details
MORE DETAILS ABOUT OUR PRODUCT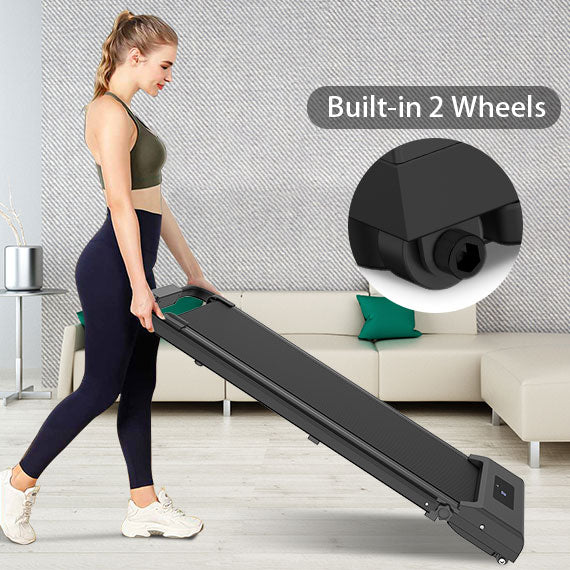 Built-in 2 Wheels and Foldable Design
After using and folding the treadmill, you can easily move it anywhere and allow you to store without any worries.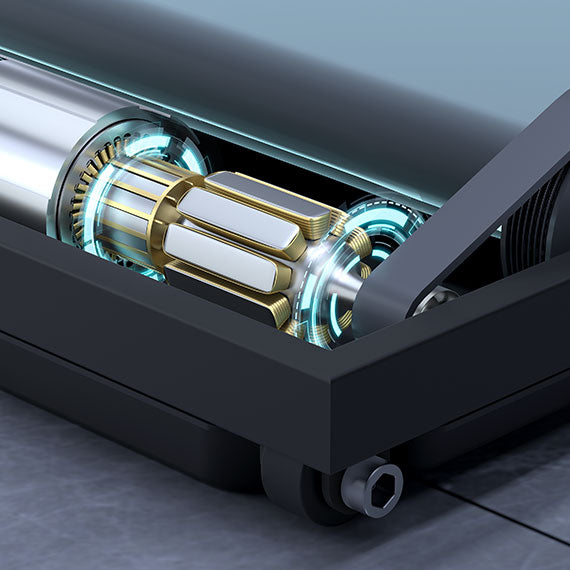 Durable & Powerful 1.5HP Quiet Motor
Smooth and ultra-quiet 1.5HP motor powers the treadmill at speeds from 1-10km/h.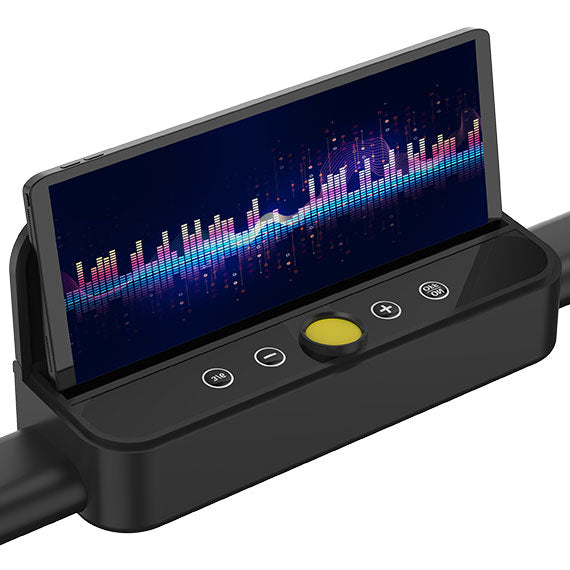 Remote control and Button control
While you're exercising, it's easy to increase/decrease speed by pressing some intuitive buttons or operating the remote control on the handrail. Control your fitness program anytime.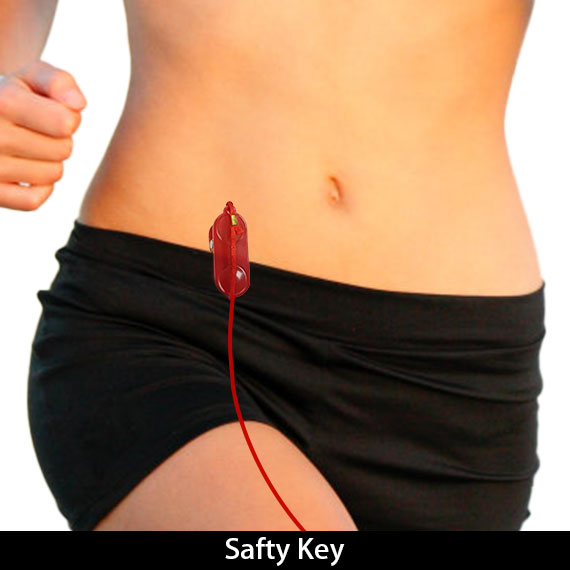 Emergency Stop
Before exercising, you must clip the safety lock to your workout clothes to ensure that the treadmill can be stopped immediately in an emergency.